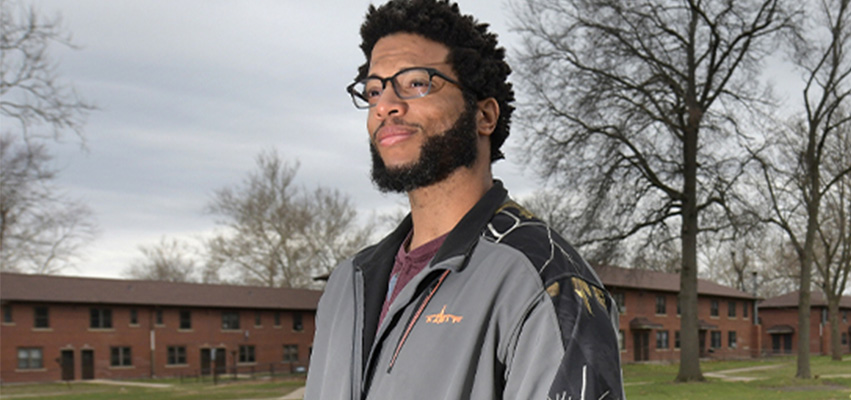 Budded Mattah organizer, Ryan Foster | Photo by Ron Johnson
Growth is an expected term when talking about gardening projects. What Budded Mattah has seen in the last year has been more of an explosion.
The nonprofit's efforts begin with plants, but its goals encompass much more than a simple community garden.
Budded Mattah – a biblical reference (Numbers 17:8) to Moses' brother Aaron's staff ("mattah" is the Hebrew term for "staff") budding and producing fruit — is an urban gardening project that eliminates barriers to building garden plots for residents of the southern third of Peoria as a way to address the so-called "food desert" situation that exists there. Residents living in ZIP codes 61602, 61603, 61604, 61605 and 61606 have limited access to a supermarket that provides fresh produce. Many of the residents are also renters that don't have permission to grow plants where they live.
The nonprofit blends the agricultural incubator ideas and proven techniques of Detroit's urban gardening movement to offer Peoria residents small, affordable garden plots in what used to be vacant lots.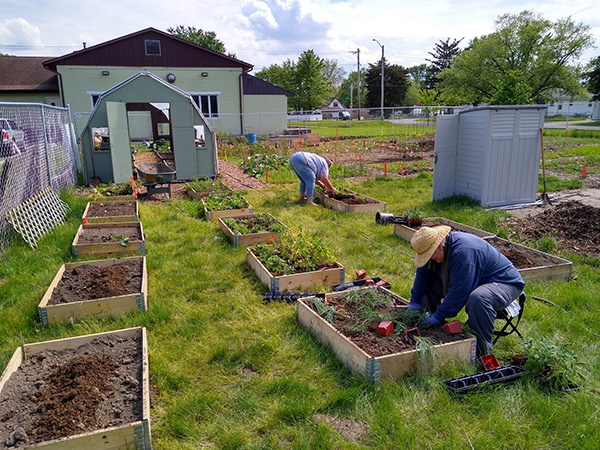 For $12, South Side Peoria residents can grow their own food in an open plot at one of Budded Mattah's gardens. From there, the organization helps gardeners get started with seeds, soil testing, land tilling and fencing for personal, locked gardens.
Then comes the training. Volunteers teach residents the techniques to successfully grow plants and increase crop yield. Gardeners are provided information resources regarding nutrition, cooking and preservation of food so they have the potential to launch their own urban farming businesses within a few years.
Budded Mattah organizer Ryan Foster said the group started with just two lots and two hoop houses, both donated by South Side Mission – "a blessing" – which gave them 20 plots to kick off the project. Volunteers built the beds and planted the seeds. Local businesses jumped right in, helping with everything from expensive blended soil to the plastic for the hoop houses.
"Everyone that needs to be there is there at the right time," Foster said.
In March of last year, Foster and others were going door to door to raise funds for fencing and increase awareness about the gardens. It became clear that they were in the right place when 40 families in the 61605 neighborhood expressed interest in the project. Rather than reject potential gardeners, Budded Mattah added a third garden at Harrison Homes.
There is more to the project than food production, said Foster. The work that goes into a garden gives residents a sense of self-sufficiency that is empowering. People and communities grow along with the plants.
"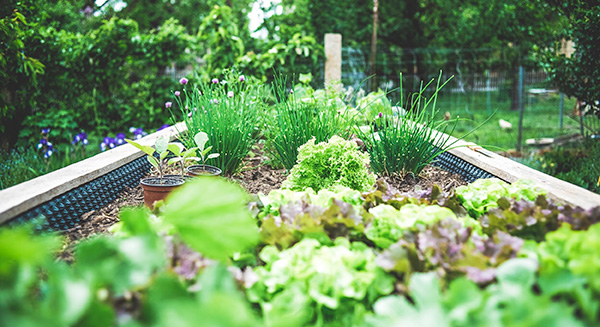 Gardening is just a vehicle. The most important part is building hope," he said. "Relationships are more important than gardening in our eyes."
That viewpoint is backed by research. Studies have found that communal gardening offers residents a sense of ownership in their community. They can feel pride in beautifying the area while also helping their family and neighbors. The garden itself is a place for people to meet and interact, strengthening budding relationships.
Crime rates dip in places where urban agriculture flourishes, in part because growing, harvesting, and sharing food are social activities. The bonds formed while working the land cut through the hopelessness that comes with poverty and food scarcity.
Gardening also involves mental, physical and creative work that builds individual skills. It takes long-term planning to turn over a garden so that limited space is constantly in use. On top of the agricultural learning, there's a financial literacy component. Residents can progress from tending small gardens as a food source to harvesting excess crops as an income stream. The project is focused on changing lives.
As fast as Budded Mattah is growing, Foster noted that organizers are using what is already available. "We believe everything is here. We need to connect the pieces."
This means relying on Detroit's proven gardening techniques, but also on building relationships with other groups in Peoria. The organization has a policy of working with nonprofits, educators and other local groups to increase the value of available offerings. Budded Mattah is based on the belief that collaboration should be cultivated and incentivized so that everyone benefits.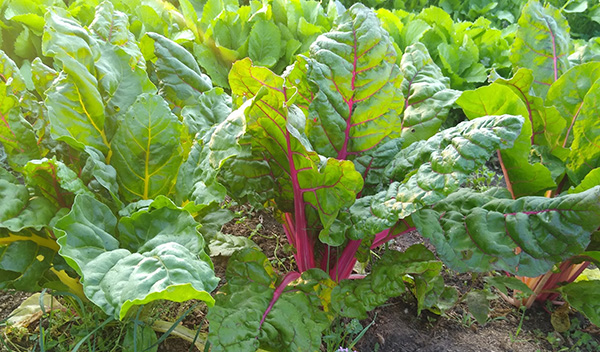 There are more than a few examples of this policy already at work. A local community center started a children's gardening program to teach young gardeners at Harrison Homes. A state university has been tapped to offer a certificate program for urban gardeners, with Budded Mattah finding grants to help pay for the certifications. Local nonprofits and churches have provided land and business development training to residents, while area food banks and soup kitchens are benefiting from produce grown in Budded Mattah's display garden.
"Our long-term goals are extremely big," said Foster. They include a produce delivery operation, the creation of canned goods such as gourmet pickles for local stores and restaurants, and expanded teaching programs to incorporate classes on edible yards, native pollinators, and perhaps beekeeping. They are looking into grants for hydroponic planting and year-round gardens.
A vision is important, but Foster is well aware that sustainable growth is a step-by-step process. "We're trying to add on a little each year. We started early this winter with plants in milk jugs. Broccoli and collards were in the hoop houses. The plan is to double garden space this year."
To learn more about Budded Mattah and its efforts, visit www.buddedmattah.com.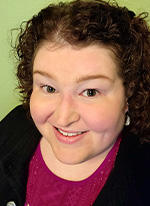 Laurie Pillman is an author and freelance
writer/editor, based in Peoria.