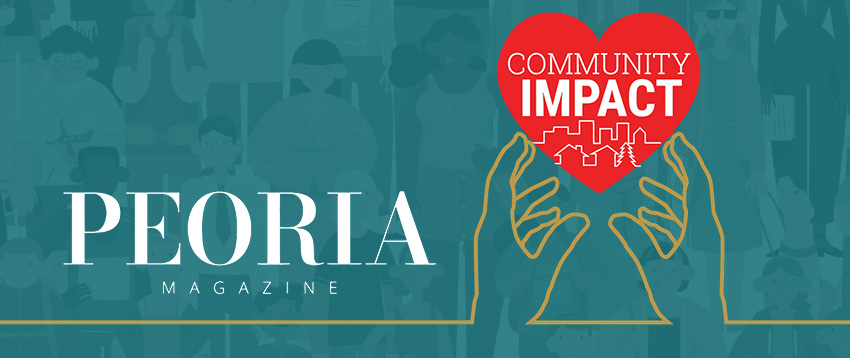 Making An Impact Every Day
All day, every day, nonprofit organizations are a vital part of our healthy, thriving community. Their mission-driven activities and services strengthen and empower us all in health and human services, the arts, environment, education, social services and so much more. Their many contributions to the fabric of daily life are nothing short of extraordinary.
The 2022-2023 Community Impact Guide, published and bundled with the May 2022 issue of Peoria Magazine, shines a spotlight on just a few of the organizations that are elevating the quality of life in our region. You can download a PDF version of the Guide below. We urge you to support and nurture these organizations so they can continue making an impact.
Many thanks to our partners: Advanced Medical Transport of Central Illinois, the Caterpillar Visitor Center, OSF Healthcare and Heart of Illinois United Way, for making this publication possible.