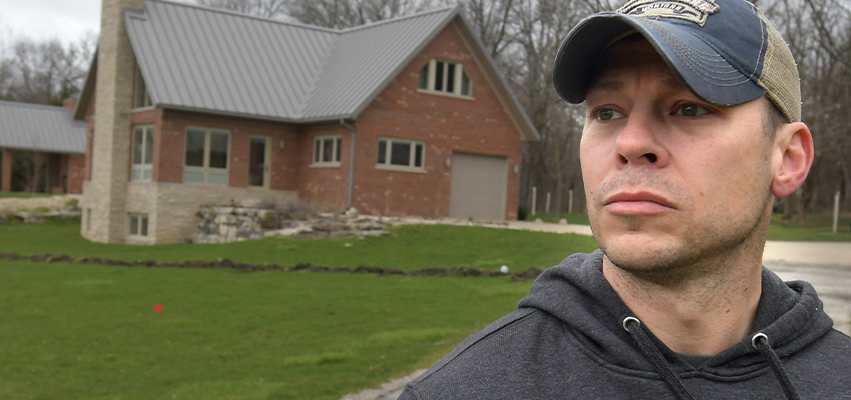 Scott Grotbo, outside the Moraine View R&R
'Deep down, you know there is an authentic you
that is being covered up'   Scott Grotbo
Many of us have that one place where we can unwind, focus, and take time for some self-care. We can unpack the problems of the day, the week or maybe something that we have carried with us for a very long time.
For our veterans, those memories may be decades old, but the sights and sounds play out as if they are occurring in real time.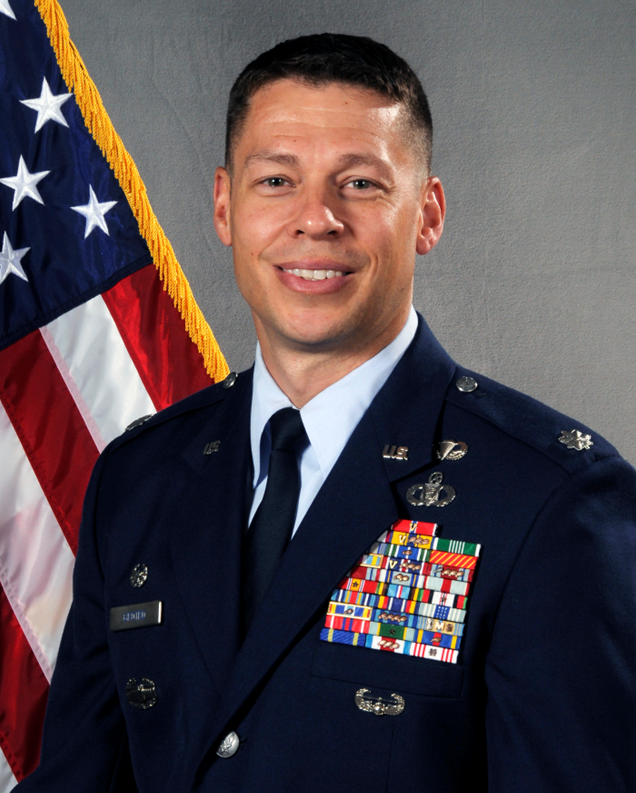 Those thoughts and feelings plagued Scott Grotbo until he found that one place. Now the commander of the 182nd Air Support Operations Group, 182nd Airlift Wing at the Illinois Air National Guard Base in Peoria wants to share it with his brothers and sisters in arms.
When Grotbo was 17, he didn't know much more about life than any of us did at that age, but he knew that he wanted to serve his country. He even knew how he wanted to serve it, by being in the Special Forces, where he was enticed by "the action of it all." He enlisted in the Illinois Air National Guard in 1995.
Then 24 years old and serving as an Air Force Special Warfare Operator, Grotbo began his first of three tours of combat duty – two in Afghanistan, one in Kuwait. At first, returning stateside had him "feeling on top of the world," given the camaraderie that he had experienced and the mission that had been accomplished.
But there was still something missing. "I wanted validation for my performance and what I was feeling," he said. The sights, sounds and feelings that accompanied him home would challenge him for years to come.
Within three months, Grotbo began feeling out of place. Life "down range" had been much simpler. He had gone from mission to mission. There was an order to his life: Fight, recover, repeat.
Now he often felt despair and vulnerability. "Deep down, you know there is an authentic you that is being covered up," he said. "I never took away my own suffering."
Yet, like many service members who experience combat, Grotbo persevered in his life and in his military career, eventually becoming commander of the 182nd Air Support Operations Group (ASOG) in Peoria. He reached the rank of lieutenant colonel.
But he still had decades of unprocessed memories. In February of 2020, he discussed these unresolved feeling with senior leadership and they posed a question that would lead Grotbo to a life-changing decision: What do you wish you would have had available?
This question stuck in Scott's head as he visited his family's McLean County farm in Leroy. Immediately, "I knew the environment I wanted to be in," Grotbo said. He and his board settled on 25 acres in nearby Saybrook, and "Moraine View R&R" was created.
The nonprofit organization is to be a fellowship retreat focusing on mental, physical, emotional and spiritual therapy. Grotbo and his board envision three types of therapeutics. "Facilitated retreats" will consist of a small number of people working through their issues with mental health professionals. "Hosted retreats" will allow other organizations to use the facility for their therapeutic programs. Finally, Grotbo is planning workshops focusing on hobbies, trades and recreational activities.
He also envisions a future where Moraine View R&R serves police officers, firefighters and other first responders for resiliency training.
Grotbo's story is all too common among veterans and active military members. As he nears military retirement after serving his country for nearly 30 years, he intends to continue to serve in this next chapter of his life – one that will bring peace to him and his brothers and sisters in arms.
Moraine View R&R is scheduled to open on July 2. For more information, visit moraineviewretreat.org.
Craig Armstrong is the senior communications manager
at Goodwill Industries of Central Illinois