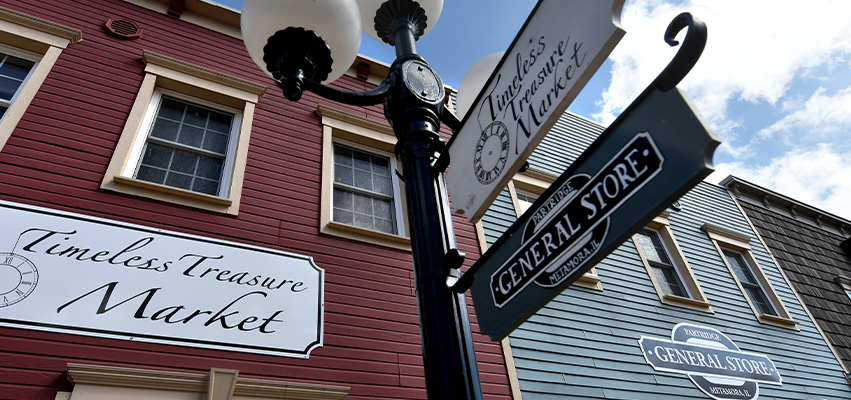 Businesses on the Square in Metamora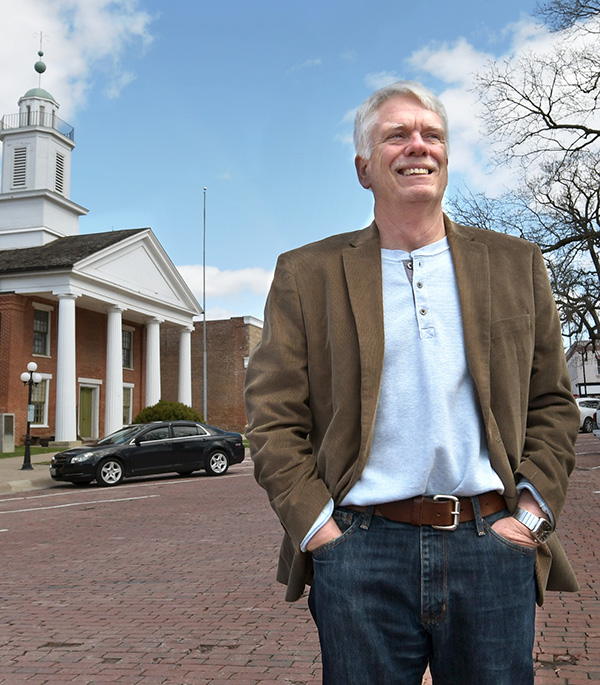 METAMORA – As he scans the Peoria area, John Cummings sees Metamora as sitting in a uniquely attractive spot.
It's close enough to Peoria (as well as Bloomington-Normal) for quick access to work, shopping and entertainment. But unlike some bedroom communities, it's detached enough to carry a smalltown feel.
"We're not a suburb," Cummings said. "We can provide what most people want."
The numbers bear him out. Between 2010 and 2020, the village saw a 7.4 percent boost in population, to 3,904 people. That's significant in light of the population decreases not only statewide but in Woodford County as a whole, and even in a nearby Germantown Hills that had experienced explosive growth in previous decades.
So, what's the draw to Metamora?
There are multiple factors, said Cummings, who has been in office for a year. Many newcomers cite schools that boast solid reputations for academics and athletics. Metamora also contains the basic necessities of modern life — a grocery, discount store, sitdown restaurants, fast food and a thrift store. For specialty or big-box stores, Peoria is just 15 minutes away, while a ride to BloNo is but 40 minutes. At those distances, Metamora remains a viable residential area for employees working in those and other central Illinois towns, Cummings said.
Meantime, Metamora boasts work opportunities of its own.
One of the bigger workplaces is Hallmark Cards' Metamora Fixture Operations, which manufactures card racks used for retail display worldwide. Another is Metamora Industries and its sister company, McBride & Shoff Machine Shop, the latter of which landed the first subcontracting work with Caterpillar Tractor Co. in 1942.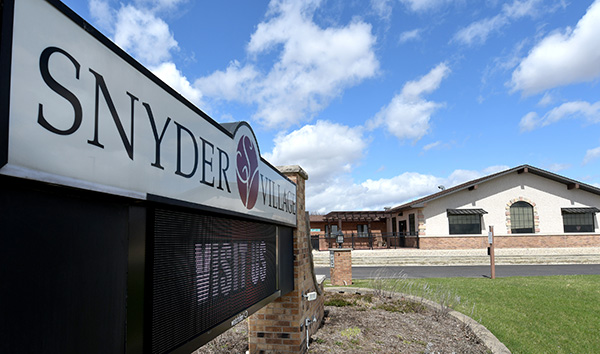 The village's biggest employer is Snyder Village, where 250 workers tend to 400-plus residents. About half of Snyder residents have transportation to get around, often to Peoria, said Executive Director Keith Swartzentruber. "They find it's really not that far," he says. "Fifteen minutes? That's like going from one side of Peoria to the other."
That proximity to the city is a lure, but so is the rural vibe. "Having a sense of 'small town' can be good," said Swartzentruber, who lives out in the nearby countryside with his wife of 44 years, a Metamora native.
Metamora's rural roots go back almost 200 years. Settlers from New England arrived in the 1830s, when the area was still largely forest. They included land speculators from Hanover, N.H. In 1836, while clearing trees to make room for farms and roads, the newcomers founded a village they dubbed Hanover.
However, to avoid confusion with other Illinois towns of the same name, they switched in 1845 to Metamora, after a character in a popular play at the time, "Metamora; or, The Last of the Wampanoggs."
More settlers arrived to farm the fertile soil, so many of them that the village served as the Woodford County seat from 1843 to 1896. At the courthouse overlooking the Town Square, Abraham Lincoln often tried cases, with his wit and charm regularly drawing big audiences.
In 1857, they flocked to the courthouse to see him represent Melissa Goings, 70, accused of killing her 77-year-old husband, Roswell. She claimed that her husband, publicly known as a heavy drinker and wife beater, had tried to strangle her, so she struck him in the head with chunk of firewood. When he died days later, she was charged with murder, despite public sympathy for her plight.
Lincoln, who regularly road horseback to tend to cases in the circuit, arrived to defend her. The future American president told the court that he needed a brief recess to discuss the case with his client, and the judge obliged. After the two conferred privately, Lincoln returned to the courtroom – alone. Melissa Goings was nowhere to be found. Commotion ensued, including accusations that Lincoln had aided her escape. Lincoln – according to the most popular version of what happened – wryly told the judge, "Your honor, I did not chase her off. She simply asked me where she could get a good drink of water, and I said, 'Tennessee has mighty fine drinkin' water.'" The courtroom exploded with laughter. Lincoln was never sanctioned.

In fact, a year later, the lanky lawyer returned to court, where authorities – doubtlessly aware of public support for the defendant – dropped the case. Goings, said to have relocated to California, never returned to Metamora.
Lincoln and Goings are memorialized in a statue in the Town Square – what Cummings calls "the cornerstone of Metamora" — across the brick street from what is today the Metamora Courthouse State Historic Site. "How Americana is that?" the mayor asks.
Perhaps that is part of the appeal of a community that boasted double-digit population increases between 1940 and 1980. Since 2000, the population has climbed by nearly 45 percent, which qualifies as something of a boom.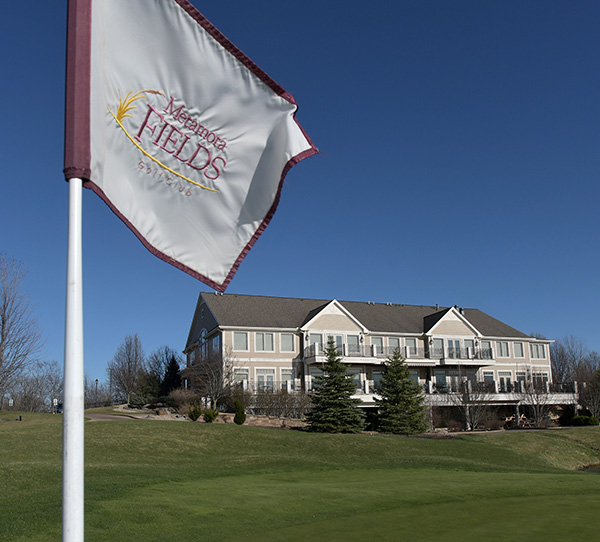 A modern draw debuted in 2011 with Metamora Fields Golf Club. The course is ranked No. 12 among IllinoisGolf.com's 2022 Best Illinois Golf Courses and attracts golfers from far beyond central Illinois – Chicago, Wisconsin, and lately from St. Louis and Indiana — said General Manager Matt Rogers.
Three years ago, hotel developers reached out to the Fields. COVID-19 shelved those plans. But Metamora Fields, which hosts wedding receptions and other events, could pursue such a venture in the near future, Rogers said.
Meanwhile, just outside town, Evergreen Farms Brewing opened late last year. Its rural charm and tasty beers have brought steady crowds. "Everybody has been raving about what they've done out there," Cummings said. "It fits the motif of Metamora." Old Mill Vineyard also does business just west of town, not far from popular Black Partridge Park.
Perhaps their success might encourage other entrepreneurs to give Metamora a try.
Beyond any commercial improvements, Cummings says the heart of Metamora remains its people. "We are quintessentially a small town," he says. "Names are familiar, and people help each other out."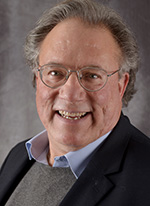 Phil Luciano is a senior writer/ columnist for Peoria Magazine
and content contributor to public television station WTVP