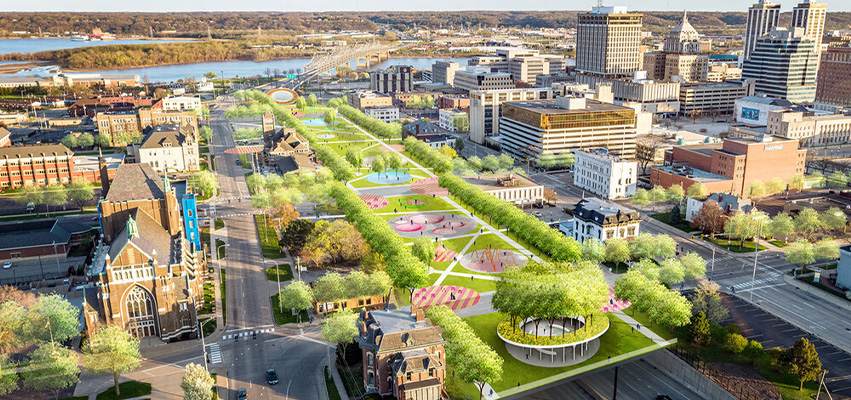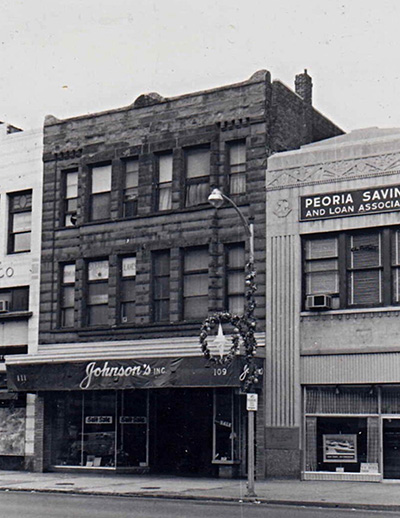 Issues of race have permeated Peoria's politics for more than a century.
This was especially true during the city's "wide open" days before World War II, when community leaders often turned a blind eye to illegal alcohol consumption, gambling, and other vices. Some of the impacts from the racial inequality of that era remain with us today and continue to divide our city.
Literally.
My family profited in that milieu. My great-grandfather and namesake operated a bowling alley called the Saratoga on the corner of Main and Jefferson. However, the real money was in the gambling and booze, which the Saratoga served up even during Prohibition.  
Richard Pryor's family operated an establishment three blocks away that offered gambling and prostitution, among other things. But navigating the sin business was more difficult for the Pryors. Scott Saul's 2015 biography, Becoming Richard Pryor, observed that the family's businesses were often in trouble with the law, and that these legal battles cost the family significantly.
The Saratoga, on the other hand, had no such troubles. Mayor Woodruff, who occasionally dropped in on in the poker games upstairs, saw to that personally.
In some ways, my father's childhood paralleled Richard Pryor's. Like Pryor, he was raised by his grandfather. Each spent his early years in the family business.
But my father received breaks that Pryor did not. His grandfather eventually moved them to the East Bluff, then a white, working-class neighborhood. Pryor's family eventually left downtown as well, but they went to live on the city's South Side, a racially integrated, poorer neighborhood.  
Shortly before graduating from Peoria High, my father received a college scholarship based on his performance on a national exam. He won it, he once confessed to me, because the teachers proctoring the exam conspired to give him extra time. It allowed him to go to college and then, after a stint in the Army, law school before returning to Peoria to practice law.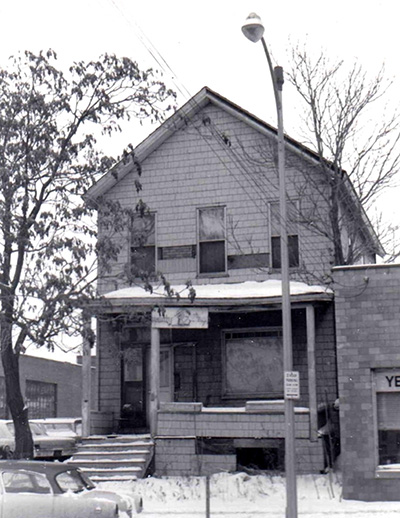 Despite his obvious brilliance, Pryor struggled at school, and never received the educational opportunities my father did. Luckily, he found a mentor who encouraged his desire to perform, paving the way for his entertainment career. But no one would say that he succeeded because of his schooling.
One clear difference between how Peoria treated the two families was manifested in the construction of Interstate 74. The road dips through a swath of downtown, of course, and its construction resulted in the demolition of numerous Peoria businesses. The Pryors' establishment was one of them. The Saratoga, on the other hand, was left untouched.  
The trench that carries I-74 through downtown created both a literal and figurative chasm that separated the Pryors from the Brannons, and black Peorians from white Peorians.
The recent proposal to essentially build a roof over the interstate and create an urban park greatly appeals to me because it holds the potential of rejuvenating a downtown that desperately needs it, and that no amount of additional investment in the Warehouse District can accomplish.
It also is a project that comports with the agenda of the current Secretary of Transportation, who has said it is his goal to tear down highways that serve to divide communities, and who has tried to direct money towards doing so.
No one is considering tearing out I-74. But lessening its impact on Peoria and its downtown should be welcomed by everyone.
Washington D.C., where I currently reside, recently completed the construction of a platform covering the trench carrying Interstate 395 through the edge of downtown and near the U.S. Capitol, which transformed an entire stretch of city. This spring, the District will construct a park over a stretch of Connecticut Avenue that runs in a trench through a portion of Dupont Circle, where my family and I live. Other communities are also realizing the opportunity costs of having roads cut through a city.
While it may be facile to suggest that constructing a park over the interstate is going to materially improve racial differences in Peoria, improving our downtown would help bring both black and white families there and reconnect it to the rest of the city. And correct a historic wrong.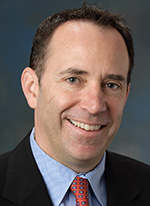 Ike Brannon is a central Illinois native – Bergan High School, Class of 1983 – an economist and president of Capital Policy Analytics, a consulting firm in Washington D.C.