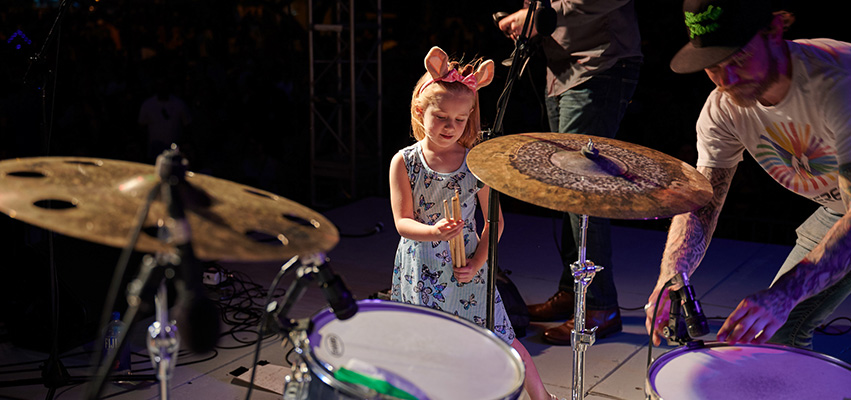 Live music: Does it play in Peoria, or not?
I may be standing a bit too close to that raging fire of a question to answer without bias, but don't mind if I give it a shot.
First, you need to know that I haven't a shred of musical ability in my entire body. I am purely a rabid appreciator and am thrilled to have landed in a career that focuses on just that -- appreciating, honoring, dissecting and sharing the gift of music.
Central Illinois is ripe with mega-talented artists of every variety, and I am certain that the ratio of "OMG"-talented musicians per capita in the 309 is staggering. There may be a scientific way to accurately assess that ratio, but music is a feeling you get in your gut, spine, heart and soul. The business of music is full of creative humans that do it because of those feelings, not just for the money. And yet, the business of music pervades our community!
Those feelings were tested beginning in March of 2020 as the COVID-19 pandemic began to shut down our businesses. While nearly every single one of us sat by helplessly in most every aspect of lives, the live-music industry had almost nowhere to go. You can't get your music "curbside." Whether it's country, pop or hardcore rap being played at an open mic night at the bar or at the 12,000 seat Civic Center Arena, those aren't tangible assets that can be shipped to you overnight and dropped on your doorstep. Sure, you can buy a local artist's CDs to help them through, but how many have risen to that point in their musical journey for it to be life-sustaining?
Along with countless others that have a lot of skin in the local music game, I was scared the shutdown would crush the spirits of local music makers. What we discovered instead was that artists of all kinds are clever and resourceful, and most were able to pivot and eke by. Many dug their heels in and distracted themselves by digging in even deeper to the depths of their creative wells. Today, we are all reaping those rewards!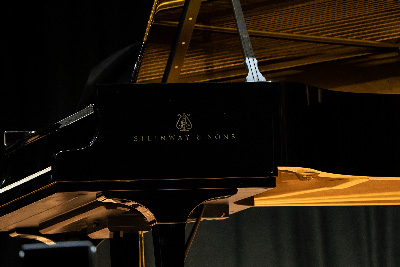 In fact, central Illinois offers a multitude of opportunities for up-and-coming musicians trying to make a go of it. There are open mic nights at various venues. Sometimes it's playing the piano or an acoustic guitar at a local restaurant. Peoria's Riverfront hosts multiple festivals, including Peoria Irish Fest-Erin Feis, , Oktoberfest, Soul Fest and more. Downtown Peoria is home to the longstanding Peoria Civic Center, the newly renovated Scottish Rite Theatre, and Kenny's Westside Pub, which attract local talent as well as globally recognized touring acts. Summer Camp Music Festival made a triumphant return to Chillicothe's Three Sisters Park last year, and is gearing up for the 21st time on Memorial Day weekend with headliners including the Smashing Pumpkins and Little Feat, along with more than 100 other acts.
The music scene in our area is so alive, it is a tough task to plan a weekend out to be a music "gormandizer." That's one of my favorite words, thanks to the late, great New York pioneering music venue CBGB OMFUG. The last "G" stood for gormandize, meaning to consume something ravenously.
Greater Peoria and its residents are one big ol' hotbed of ravenous music appreciators of nearly every genre. And thankfully, local musicians are putting plenty of delicious sounds on our proverbial dinner plates, from newgrass/Americana standouts such as The Way Down Wanderers and Harvest Sons to the folk stylings of Chicago Farmer and the Fieldnotes to funk masters Steady Flow.
These bands that make their homes in the 309 not only presented us with new work over the last couple of years, they have been touring regionally and even nationally. Meanwhile, we not only support their work and local music in general, we gormandize it!
In short, I'm no longer worried. Live music most definitely plays in Peoria, and it takes more than a global pandemic to change that.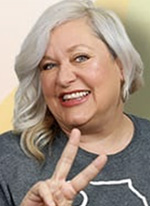 Roxy Baker is a local radio personality at Peoria radio
station WWCT, 99.9 on the FM dial, half of the
Rik & Roxy in the Morning broadcast from
6 a.m. to 9 a.m. Monday through Friday.