SCORE Peoria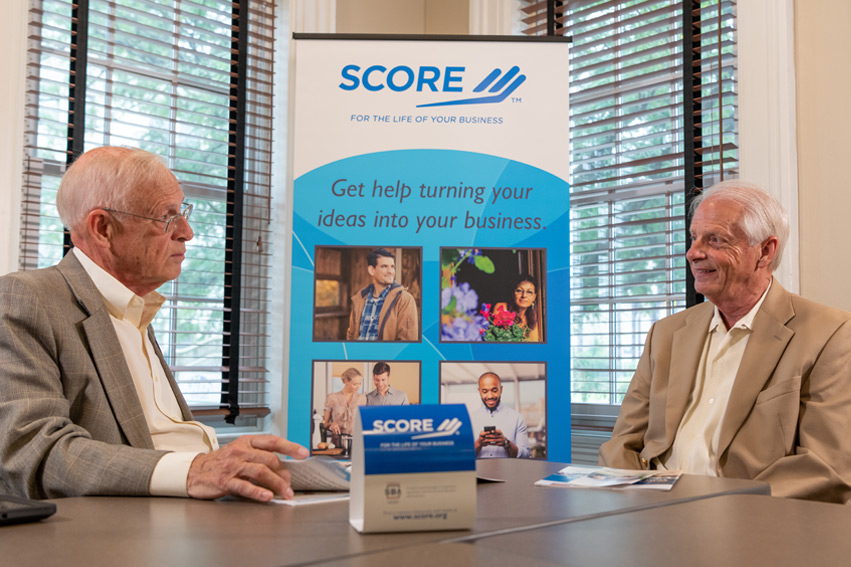 Photography by Evan Temchin
SCORE is a national nonprofit association of more than 11,000 volunteers across the country who dedicate their time and talents to helping small businesses get started and achieve their goals. Founded in 1964, SCORE is a resource partner of the U.S Small Business Administration and the largest network of business mentors in the nation. The Peoria chapter was established in 1965 by a group of mostly-retired business professionals who wanted to help central Illinois' entrepreneurs and small businesses succeed and grow. 
Serving 14 counties across central Illinois, SCORE Peoria's team of about two dozen volunteers provide confidential, one-on-one mentoring and a range of educational workshops and webinars. From marketing and franchising to legal and accounting services, SCORE mentors offer real-world business experience—and its services are provided at no cost to the client. 
Of more than 300 chapters across the country, SCORE Peoria is among the oldest and best-performing. It was named Illinois Chapter of the Year in 2012, and received two awards at the SCORE National Leadership Conference the following year—including the Outstanding Chapter Performance Award (for high volunteer engagement) and the Chapter Growth Award (for achieving 20-percent annual growth in its services).
With its offices at the Peoria Area Chamber of Commerce, SCORE Peoria maintains a close working relationship with the local business community and the Illinois Small Business Development Center (SBDC) at Bradley University—which has been especially consequential over the past year and a half. 
"While the nation dealt with the effects of the coronavirus pandemic, the SBDC has been an exceptional partner in helping SCORE reach a broader audience for webinars on topics of vital interest," notes Gary Ebeling, chapter chair. "The SBDC's cooperative spirit, along with the expertise of presenters from the Illinois PTAC at Bradley, have helped SCORE Peoria better serve its client base at a time when small business really needs our help." peoria.score.org PM