Morton Chamber of Commerce/Morton EDC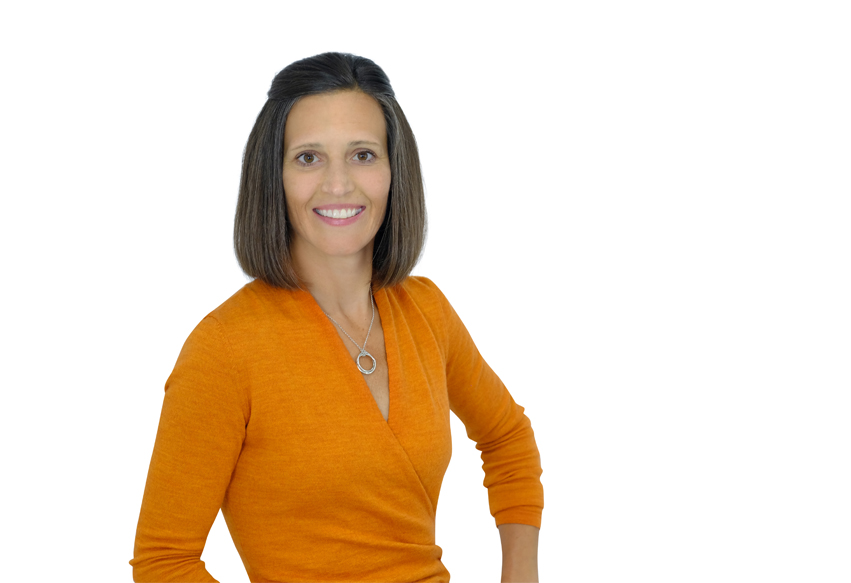 Portraits by Natalie Jackson Photography
In her dual roles as executive director of the Morton Chamber of Commerce and CEO of the Morton Economic Development Council, Leigh Ann Brown is focused on supporting businesses, building community, and developing a sustainable and thriving economy in the Village of Morton. She is a seasoned economic and community development veteran, having previously taken on similar responsibilities for the City of Pekin and Pekin Main Street, where she worked to revitalize the downtown area and the larger community through a variety of programs and partnerships. A central Illinois native, she has a strong passion for serving her community and bringing people and resources together to create and support opportunities to thrive.
Tell us about your family and childhood. What were your hobbies and interests? Who or what were early influences on you?
I was born and raised on the outskirts of Pekin and grew up on a lake enjoying outdoor adventures. As the youngest in my immediate family, I was quiet during my youth, always observing and listening to learn. Much of my time consisted of school activities, including dance and cheer teams. I made great memories with close friends, spending my time outdoors creating my own entertaining environments or at the dance studio learning a variety of dances and tumbling, and later moving into gymnastics. You could often find me enjoying This Old House after my Saturday classes, seeking my father and older brother's passion of construction. I was always building, creating and organizing, and had a drive to achieve like my hardworking parents. I grew up hearing, "Work hard, play hard." There is a reason work is called "work," but doing what you enjoy is rewarding and inspiring. I was blessed with many different friends throughout my youth who built my passion to lean into who someone is and build on the positive. 
Describe your educational background and early career path. How did you get involved in the world of economic and community development?
I was eager to enter working age, embracing a variety of summer jobs from camp counselor and medical records clerk to office management at a local marina. After graduating from Pekin Community High School, I attended Illinois State University and earned a bachelor's degree in business administration and a minor in computer science. I quickly learned that computer programming was not my forte, but made it through this emerging field. On the other hand, coming from an entrepreneurial family, business administration was a great fit and led to spending a few summers starting and operating a boat-cleaning business with a girlfriend—an ideal way to get a tan and make money!
After graduating from ISU, I started my career journey at Associated Bank before moving into the nonprofit world as program director for Junior Achievement of Central Illinois, recruiting business and community leaders to teach the business entrepreneurship program throughout the region. Then I began to explore opportunities in community development, taking on the role as director of Pekin Main Street. I launched new business programs and partnerships, brick-and-mortar developments and events, and worked to increase awareness of the program, which led to my role with the City of Pekin as economic development/tourism director.
How did your time with Pekin Main Street and the City of Pekin prepare you for your current role in Morton? 
Pekin Main Street set the stage and provided the opportunity to build my leadership abilities. When I began as executive director, the position had been vacant for some time and engagement had dwindled. I saw the potential to bring back the vibrancy of downtown and began by asking questions, building relationships and creating a vision to generate activity through events, programs and enhanced access to building revitalization knowledge and financial tools. My role with the City of Pekin gave me the opportunity to expand my network of resources and the key components of development projects. 
These experiences created the foundation to continue my career in community, business and economic development as CEO of Morton Economic Development Council and executive director of the Morton Chamber of Commerce. I see the community as a stage, with my opportunity to be a choreographer in bringing people and resources together to create and support growth opportunities. People are the ones who build and make a community. When you bring the God-given abilities of people together with a unified vision, a vibrant economy can be created and sustained. 
Tell us about your work with the Morton EDC and Chamber. What aspects of the job do you find most rewarding?
The Morton Chamber of Commerce has been an integral part of Morton since 1955. We continued to grow our business network and hosted the 55th annual Morton Pumpkin Festival during 2021. The Morton Economic Development Council will be launching our fourth five-year strategy in 2022, focused on developing, growing and enhancing our businesses to generate a vibrant economy. When I came on board five years ago to lead these organizations, I had a vision to enhance our sustainability, build impactful relationships, expand the resources to our network and community beyond events, bring awareness and greater access to the history of Morton, enhance collaboration throughout our community, and, of course, leverage the Pumpkin Festival to invite people to the Pumpkin Capital of the World!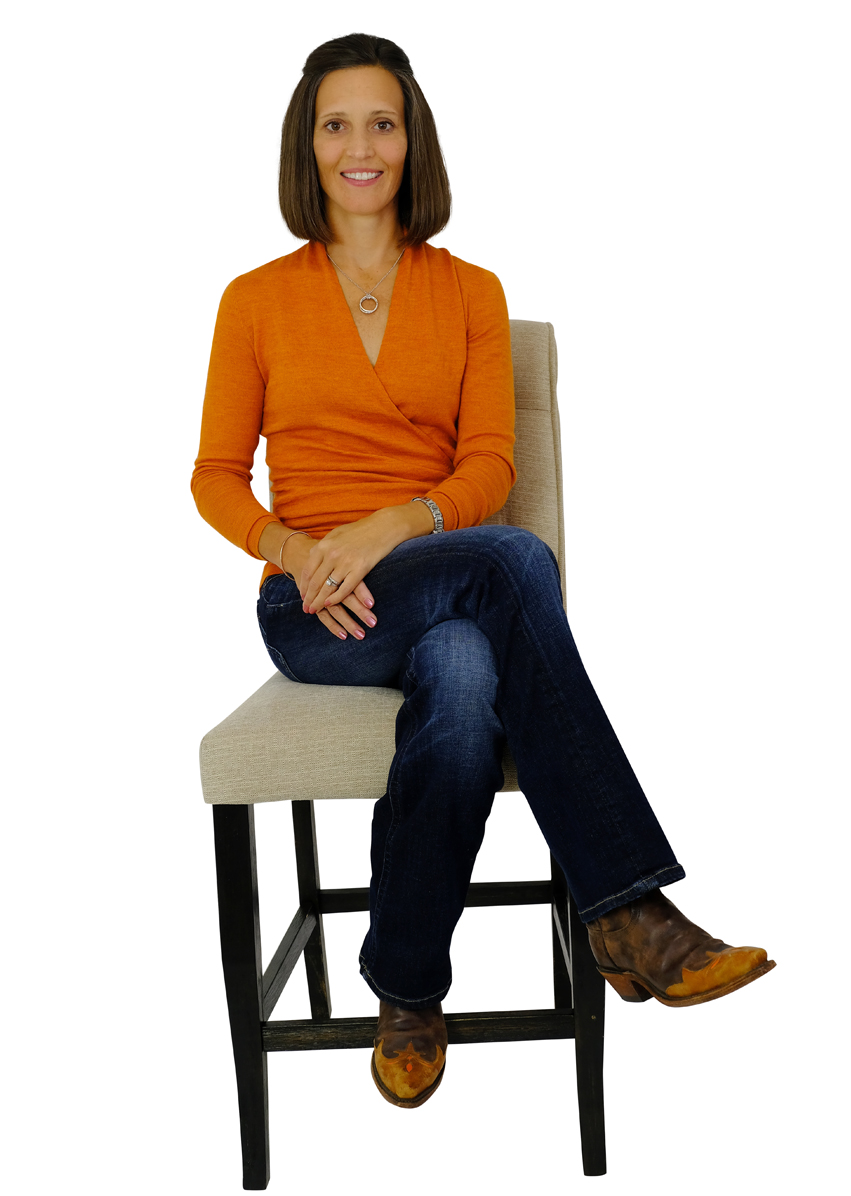 I enjoy working with both boards of directors to align our vision and build our strategic and operational functions through financial planning, engaging and managing our team, establishing partnerships, and connecting with our existing businesses and community relationships. Like other great regional organizations, both the Chamber and EDC quickly shifted into its core function as a resource hub and community connector as we navigated through the pandemic. This brought forth the impact behind our core missions to connect, promote and build community and support and develop businesses to positively shape the future of Morton. It is most rewarding to see people—whether business owners, employees, citizens or youth—get opportunities to thrive through various aspects of our organizations. 
Describe your involvement in the community. What causes are near and dear to you?
Since I can remember I have had a passion to serve others, from my church involvement to school service projects. Throughout my career, I have had the opportunity to learn, support and partner with many great organizations and have enjoyed my time in leadership roles with Kiwanis. The Morton Community Foundation is another organization that grabs my engagement as it ties into building sustainability and support for a vast range of initiatives, youth groups, projects and organizations. 
How do you maintain a balance between your community work and personal life?
It seems we continue to search for this magical answer. I find it changes throughout the seasons of life, and I have leaned into open communication of how and when to show up and be present. You will often see me with one or more of my kids alongside me to see and experience serving our community and others. 
What is your leadership style or philosophy?
Leading by example, finding ways to help others achieve, and accepting "failure" as a faithful attempt to learn from your own mistakes. Ask questions and listen—you never know where someone else is coming from.
What is the best piece of advice you ever received?
I often find myself referring to two elements of advice: 
1) Build your integrity—always act as if others are watching; and
2) You choose how you show up.
What advice would you give to a young, up-and-coming female professional?
Show up and engage—be present, ask questions and seek those who have a depth of knowledge in the areas you are trying to glean insight. Own your mistakes, be honest and learn from them, and welcome laughter into your days and moments. 
In your opinion, what is the greatest struggle working women face today?
That feeling (or reality) of being overcommitted and giving ourselves the grace to say no. Nurturing aligns deeply within women; it is often difficult to look at tasks with a transactional mindset instead of a nurturing mindset.
What is one goal you hope to accomplish in your lifetime?
A big-game animal hunt with my husband and kids.
What inspires you?
Faith and family.
What three words would you use to describe yourself?
Passionate, determined and understanding.
How do you unwind after a long day of work?
I enjoy time with family, ideally outdoors with a mindless activity or discovering what we can pick from our garden.
If you could have dinner with anyone, dead or alive, who would it be? Why?
My grandmother, Dorothy. I miss her sweet, loving soul and would love to connect with her as an adult.
If you hit the jackpot tomorrow, what would you do first?
Sit back with my husband, giggle and say, "Now what, God?"
What is your greatest joy in life? Greatest fear?
Greatest joy: seeing people achieve victories, from small to big. Greatest fear: not equipping our kids to be grounded in their faith as they move through life's journey.
What is your favorite restaurant? …Hobby?
Favorite restaurant: a home-cooked meal by my husband. Favorite hobby: fly fishing.
Is there anything else you'd like to add?
In striving to build a connected community, I encourage all of us to connect often with somebody you don't know. Embrace the concept of "loving where you live" by getting to know your surroundings, the people of our neighborhoods and businesses—and joining in to make an impact. PM